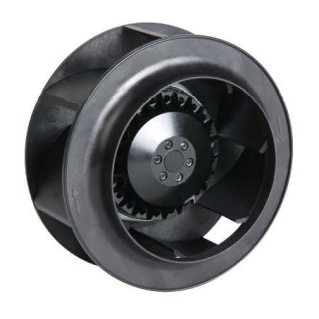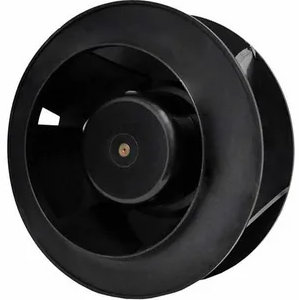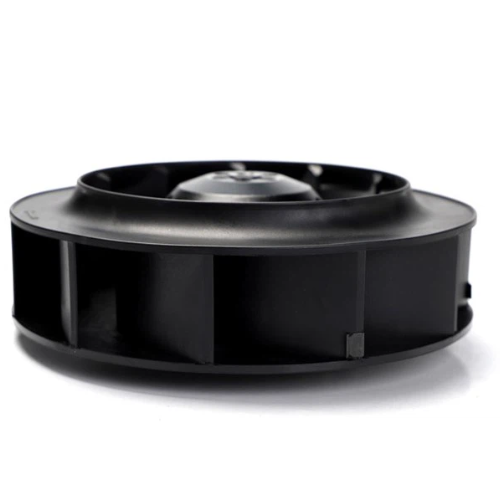 Backward Centrifugal Fan | Used In Condenser | Low Noise High | Custom
Item specifics
Impeller Material

Plastic
Rotor Material

Aluminum Casting
Protection Class

IP44
Insulation Class

F
Bearing

Ball Bearing
Description
Diameter:
φ133 ~
φ250
Backward Centrifugal Fan
Product description:
AC external rotor motor powered backward-curved centrifugal fan series covers a diameter range from φ133 to φ560 mm, with maximum air volume up to 8,500 m3/h and maximum static pressure up to 650 Pa. This external rotor fan series has a compact structure, operates reliably and is both energy saving and efficient. It is designed with low noise, a long service life, and is easy to install.
Input Power W

Net Weight kg

B2E133-42P-72/15

50

0.1

23

2630

53

0.9

60

0.12

25

3020

250

55

0.9

220

50

0.26

60

2400

380

65

0.95

60

0.34

75

2650

415

68

0.95

115

60

0.65

80

2850

505

65

0.95

220

50

0.24

55

2500

390

62

1.1

60

0.34

73

2800

440

64

1.1

115

60

0.65

80

2950

440

67

1.1

B2E190-44P-92/15


220

50

0.25

57

2200

495

67

1.2

60

0.34

74

2530

540

70

1.2

B2E220-44P-92/25

220

50

0.41

95

2500

820

65

1.8

60

0.52

115

2650

880

68

1.8

115

60

0.95

115

2750

920

72

1.8

50

0.16

85

2300

750

68

1,8

60

0.21

115

2450

800

72

1.8

115

60

1.73

200

2790

1150

71

2.2

220

50

0.70

145

2650

1050

70

2.2

220

50

1.07

250

2800

1340

80

3.2

220

50

0.80

190

2400

1130

70

3.2

60

1.06

240

2550

1230

71

3.2
Advanced Equipment
advanced production lines and production management ensure our reputation for excellence in quality and reliability
Efficient Customization
Efficient customization, scientific production management system enables us to quickly and accurately customize
Service Support
Expert services and local support technical engineers and sales engineers provide fast and reliable service